Buyers 
Buyers Products pride ourselves in being both durable and dependable. We do things the right way: we design and build products as if we're building them for ourselves.
Our teams are staffed with not only engineers, but with real-life product users.
Our teams understand how our products are supposed to work, and put forth the effort to ensure each product is exceptional.
DumperDogg Inserts
DumperDogg® Inserts provide the power, versatility, and convenience of a dump body without the massive investment needed for a dedicated dump truck.
If you're a landscaper or contractor looking for a surefire way to increase efficiency and improve productivity, a DumperDogg is the solution for you. With a max payload capacity of 6000 lb (up to 3 cubic yards, depending on model), these Doggs have the strength to tackle any dump body job.
Transforms your 3/4 ton or higher pickup into a dump truck, saving you time, effort, and cost when unloading heavy or bulky material.
Truck Tool boxes
Buyers Products manufactures the best tool boxes for trucks and trailers out there. Buyers builds their truck tool boxes in their state-of-the-art manufacturing facility in Northeast Ohio. The tool boxes features precision robotic welds and go through rigorous testing before being packed and shipped. This ensures consistency; every truck tool box coming off the line is of the highest quality.
One of the widest selections on the market, Buyers has tool boxes for every application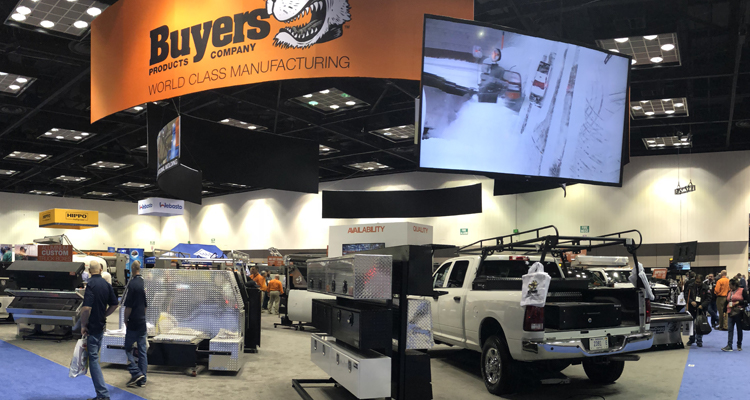 Lighting, Electrical and Hardware
Buyers offers a wide range of electrical switches, solenoids, circuit breakers, meters, and other components for your next wiring job. These products include everything you need to install and control LED lighting systems, plows, spreaders, lift gates, winches, and more.